Indepth Arts News:

"Ideals and Imagination: Work by Netikorn Chinyo"
2001-07-14 until 2001-08-05
Thavibu Gallery
Bangkok, , TH Thailand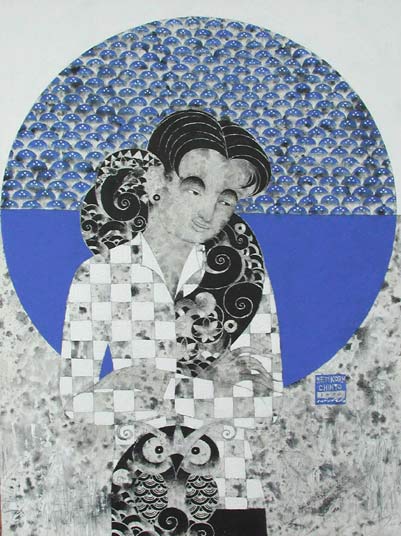 Netikorn Chinyo was born in Kalasin in 1966 and graduated from Silapakorn University in Fine Art in 1996. He creates paintings from his inner mind, reflecting his vision of peace, happiness and beauty. Netikorn's paintings are inspired by Thai mural paintings and build on Thai values such as harmony.
The power of the artist's mind and imagination, combined with his rich experiences is used to create paintings, mostly in black and white and with gold leaf, related to emotions and traditions. He has participated in numerous art shows in Bangkok and other parts of Thailand. He has also won several awards from art exhibitions and was commissioned to submit works to be included in His Majesty King Bhumibol Adulyadajís book on the story of the Mahajanaka.
IMAGE:
Netikorn Chinyo
Lady With Bird I, 2001
Acrylic on canvas
45 x 60 cm

Related Links: