The New York Art Residency & Studios (NARS) Foundation




2nd Annual Juried Solo Exhibition

Currency
Denis Beaubois
March 15 - April 14, 2013

Opening Reception: Friday, March 15, 6-8pm
Artist Talk: Friday, March 15, 7pm



How much is an hour of your time worth and what is the worth of each dollar you make? In a period of financial flux, and in an economy that is arguably partial to a percentage of the work force, we are challenged to question how value and our values quantify and define one another.

In light of these questions, the NARS Foundation is delighted to announce its second annual Juried Solo Exhibition, Currency, featuring a multidisciplinary project by artist Denis Beaubois. Beaubois was selected by Benjamin Genocchio, Editor-in-Chief of Art + Auction Magazine and Artinfo.com. Reflecting on his work, Genocchio states:

I was struck immediately by the universal pertinence of this work-- it spoke to me, across borders, time, about the economic determinism of our age, maybe of all ages, but something that felt especially relevant given the global financial crisis and ensuing recession. I was curious to know more about the work which essentially involves a manipulation of registers of value for both art and money.



Read the full press release here

This project is sponsored by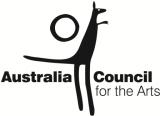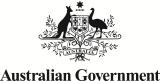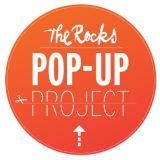 ___________________________________________________________________________


unfettered
March 15 – April 28, 2013

Jaqueline Cedar, Ketta Ioannidou, Noah Landfield

Opening Reception: Friday, March 15, 6-8pm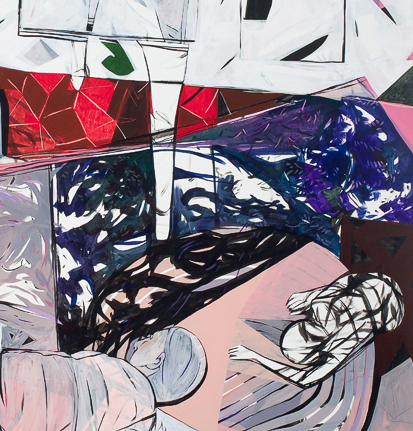 Jaqueline Cedar, Moonwalker (detail), 2012


On view in the Parlor Room, and opening concurrently with the annual Juried Solo Exhibition, the New York Art Residency & Studios (NARS) Foundation is pleased to present unfettered, a group show featuring paintings by Jaqueline Cedar, Ketta Ioannidou and Noah Landfield. Their works evoke metaphysical landscapes and traverse sensibilities while exploring the medium with a fresh and viscerally stimulating perspective. Each artist embraces the transformative tension between elements of color, structure, and form. Their pictorial fields create whole environments that are simultaneously immense and intimate; a final destination and a dynamic, directed action. Unhesitatingly emoting bold and rapturous energy, each piece offers viewers an opportunity to engage physically and undividedly.

Jaqueline Cedar is a Brooklyn-based artist. Her solo exhibitions include Pretend to lose your place, Wharton + Espinosa Gallery (2013) and Realm of Interaction, Yace Gallery (2012). Her group exhibitions include Four Artists, Fredericks and Freiser Gallery (2011) and I Am Who I Am: The Portrait Reconsidered, Steven Zevitas Gallery (2011). Cedar has been awarded a Three Arts Fellowship, Columbia University (2008) and a Regents Scholarship, UCLA (2007). Publications include The Huffington Post and New American Paintings. She received her M.F.A. from Columbia University and her B.A. from UCLA.

Ketta Ioannidou received a BA from Central Saint Martins in London and an MFA from School of Visual Arts. She represented Cyprus in the 9th International Cairo Biennale, the 24th Alexandria Biennale and Rome Biennale. Solo shows include chashama and PS122 Gallery in New York, Go North in Beacon, New York, and Diatopos Center of Contemporary Art in Cyprus. Group exhibitions include the Bronx Museum, the Carriage House at the Islip Art Museum, the Indianapolis Museum of Contemporary Art. Awards and residencies include the AIM at the Bronx Museum, Emerge at Aljira and LMCC's Swing Space.

Noah Landfield received his BFA with honors in painting and printmaking at the School of Visual Arts and his MFA in painting at Hunter College. He is the recipient of numerous awards including the Joan Mitchell Foundation Grant for Painters and Sculptors in 2010, and the Tony Smith Award in 2009. He has exhibited his work in galleries and art spaces such as George and Jorgen Gallery, London, Sloan Fine Art, NY, Sideshow Gallery, Brooklyn, and Nurture Art, Brooklyn, among others. He lives and works in Brooklyn, NY.
The New York Art Residency and Studios (NARS) Foundation is a 501(c)(3) not-for-profit arts organization committed to supporting artists and curators on an international level as well engaging the local community in Brooklyn and the Greater New York area. NARS provides an array of creative support services and professional development opportunities for emerging and mid-career artists through short-term integrated residency programs, affordable long-term studio spaces, progressive exhibition programs, international exchanges, and engaging public programs that foster global understanding and dynamic cross-cultural dialogues. These services operate in conjunction with our community outreach initiatives to promote greater accessibility to contemporary art for the underserved local community in south Brooklyn. Our mission is to present diverse platforms on which to nurture creative inspiration and innovative cross-pollination of ideas.