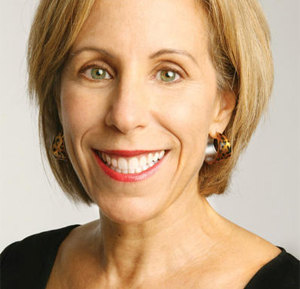 BONNIE CLEARWATER APPOINTED AS THE NEW DIRECTOR OF THE NSU'S MUSEUM OF ART, FORT LAUDERDALE
Nova Southeastern University's (NSU) President and CEO, George L. Hanbury II, Ph.D., announced the appointment of Bonnie Clearwater, M.A., as the new Director of NSU's Museum of Art | Fort Lauderdale. She will begin leading the Nova Southeastern University's Museum of Art "into an era of unprecedented transformation and growth" on September 3, 2013.

LEANDRO ERLICH COMMISSIONED BY THE BARBICAN, LONDON
Internationally known for his captivating, three-dimensional visual illusions, Argentine artist Leandro Erlich has been commissioned by the Barbican, to create a new installation in the Dalston district of London, England.
FUGALTERNATIVA PRESENTS SALVADOREAN ARTISTS IN MIAMI

Vanishing and Convergence Points: Salvadorean Artists in Perspective, an exhibition presented by Fugalternativa at Biscayne Art House, reflects the diversity and strength of the country's artistic practices, originated in a peripheral zone in relation to the hegemonic centers, from which the idea of what is characterized as "global" is constructed.

Spanish version
REGINA JOSÉ GALINDO AND EDGARDO ARAGÓN AMONG THE FINALISTS OF THE AIMIA | AGO PHOTOGRAPHY PRIZE 2013
The Aimia | AGO Photography Prize, Canada's leading contemporary photography award, announced the long list of 14 finalists from around the world, submitted by a group of eight international nominators including the Guatemalan Regina José Galindo and the Mexican Edgardo Aragon.

Spanish version
The great Argentine artist León Ferrari has passed away at the age of 92. He boasted an international artistic trajectory featuring a production that goes across time, re-signifying itself through different instances of social denouncement.
ELECTRIC BLUE NIGHT
Mendes Wood
Sao Paulo
It is hard to notice, but the entire room is covered by a light touch of green, a muted color that sprawls across the walls and drowns the space in a sort of reminiscence of natural environment.
CHACO
Spanish Cultural Center
Asuncion

The spacious Juan de Salazar Spanish Cultural Center in Asunción (Paraguay) hosts the group exhibition "Chaco [contemporary inventions]", which alludes to the artistic fictions associated to the Great American Chaco region rather than to its geographical, historical and socio-political situation.

Spanish version